Many of you have been asking about my
missing camera
and whether or not I've found or replaced it yet. As of today, it is still missing. I've searched high and low and it's nowhere to be found. A few days after Christmas, I bought another camera. I can't call it a replacement camera because it simply does not replace the one that I lost. I ended up purchasing a Nikon S 210. It's a fine camera, but when comparing it to the Olympus SP550 I used to have. I would say the thing that I miss the most is the 18x optical zoom. I'm determined to learn to love this new camera though.
Judge the photo quality for yourself...
This is today's outfit. I didn't do much in it today. Just went a met with a counselor at a prospective school today.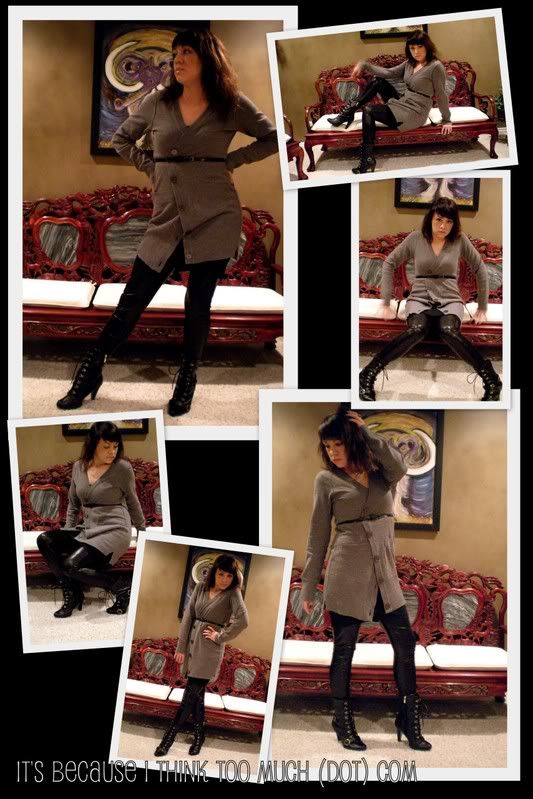 This comfy gray sweater from target has been in frequent rotation throughout fall and winter. It's actually surprising that I haven't managed to get it in a photo yet. Underneath it I've got the black double U dress from American Apparel and shiny leggings from Target. On my feet are some black lace-up boots from gojane. I seriously love that site for affordable footwear. The black skinny belt tying it all together is off of a dress I bought from Express a long while back.