Well, looks like this here is my 300 post! I've not really celebrated any milestones on my blog before, but I just thought it worth mentioning today.
When I first started my blog, I wasn't really sure what direction I wanted to take or what I would even write about. I had been lurking other people's blogs for months. I had wanted to start my own blog, but didn't think I'd have anything worth posting about.
Then one day, I came across some blogger etiquette tips somewhere. One of them said that if you leave comments on some one's blog, it's proper to have your own blog that they can go to should they want to. That made me think, maybe I should start a blog after all.
So I did.
The name "It's because I think too much" is pretty self explanatory. I think a lot about a lot of different things. I liked it because it left it pretty open as to what I might write about. I'm not a mommy, so it's not a mommy blog. I'm not married so it's not one of those I heart my husband blogs. I have so many different interests, so I can really make it limited to one theme. I'm sure the long time readers of this blog know that you can never be sure what to expect from me.
My
first post
in November 2007 was just a rant about about social networking sites. I didn't really like the direction that this led me in, I didn't want it to be a rant and rave blog like my myspace blog had been. No one wants to read pure negativity. So my blog writing went away.
In
January 2008
, I started up again with a bunch of random posts. It just kind of picked up from there. My posts have mostly followed the events of my life and my current obsessions since then. Some days I post like crazy, others I might not post at all.
300 posts later, I've received my first award.
Veggie Mom
over at
Eat Your Veggies!
has bestowed upon me the
"Sharing the Love"
award.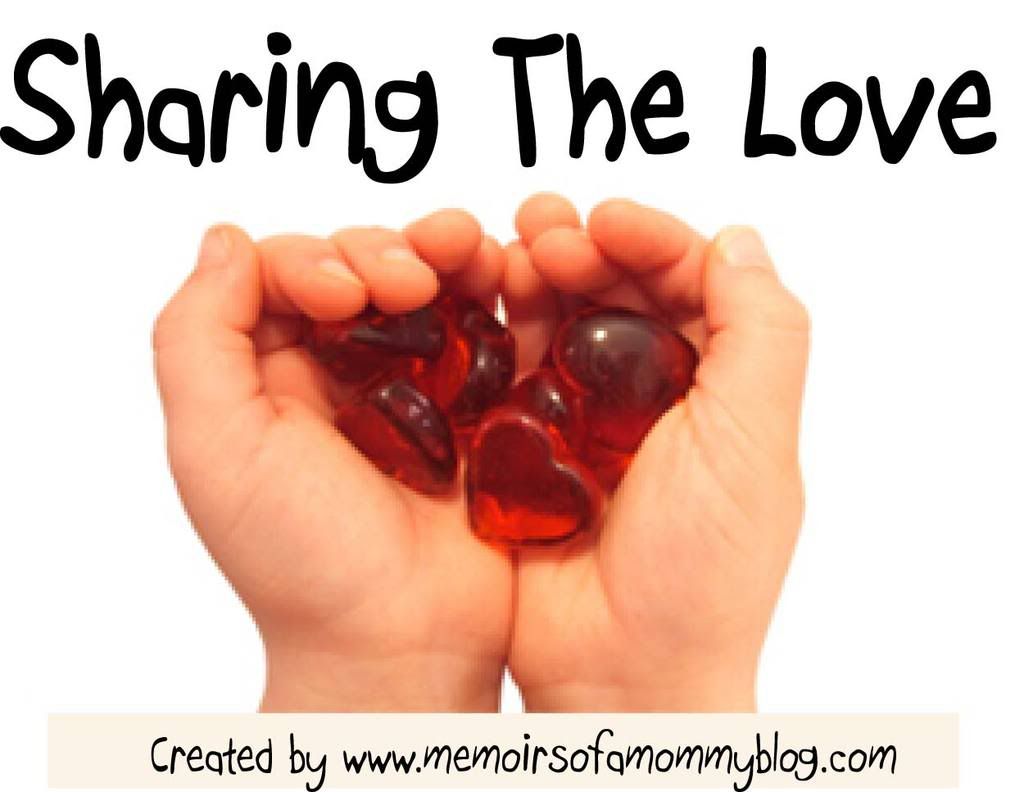 This award was created by
Crystal
, who's son Noah received a heart transplant. She created it in honor of the donor that saved her son's life.
In order to accept this award, I have to link back to
Crystal's Blog
and then share the award with other blogs that I read and love. There are a lot of deserving blogs to choose from, but here are a few that I want to share the love with.
It's my life...
Hold onto your heart. Hold onto your hope.
Life in Limbo
Lookbook
Mama's Losin' It
One Krazy Kat Lady
Rougemarie
Tattered, Tagged and Treasured
Thanks again to Veggie Mom for sharing this award with me!
Enjoy!