Okay, so the idea for this vest has been floating around in my head for a long while. Despite having lots of free time on my hands, I somehow managed to find endless reasons to put it off. Being a perfectionist, DIY projects tend to scare me a little. Because, what if I mess up?
I finally went ahead and did it.
I took an old vest from Forever 21 that I didn't really wear ever and meshed it with the back of an old band T-shirt. It turned out a little skeletal, which I kind of like. I might re-do this project, but this time make the front of the vest as well as the back.
My next roadblock was I had put zero thought into what I might wear with it once it was made. This is what I came up with.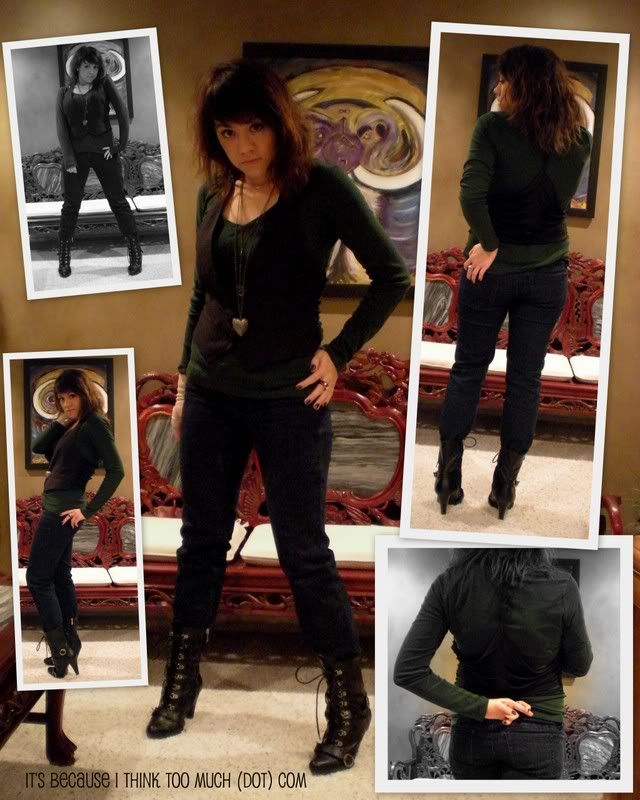 The green shirt is from Old Navy, the jeans are Forever 21, the boots are from gojane.com, the necklaces are handmade and from Aldo, and of course the vest is a handmade/Forever 21 hybrid.