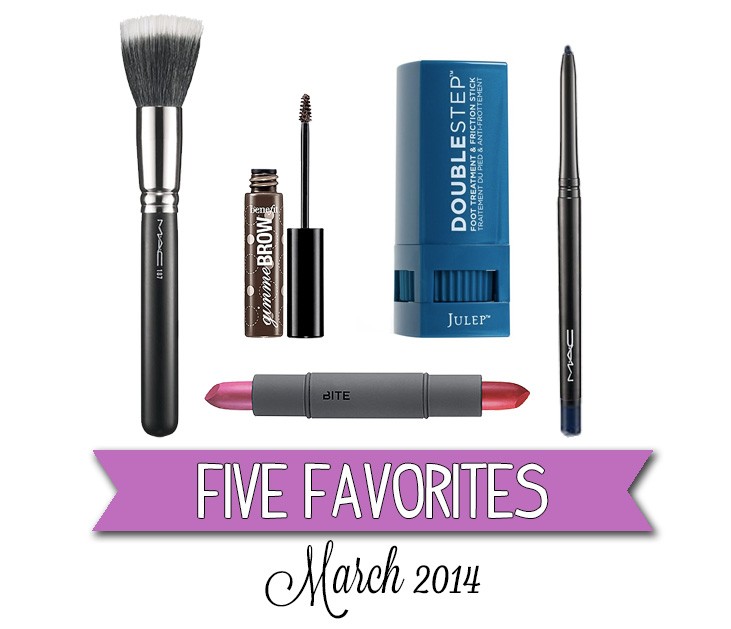 MAC Duo Fiber Face Brush #187
The minute I felt this brush hit my cheek, I feel in love with it's super soft touch. I'm obsessed with the full yet light and airy coverage it provides! It's replaced my previous foundation brush and made my concealer brush nearly obsolete.
Buy at Nordstrom $42
Benefit Cosmetics Gimme Brow
It's been a while since I tried a new brow product, but when I got my hands on Gimme Brow, I found myself wondering where it has been all my life. It's short bristle brush is the perfect size to apply the colored gel to my brows. It helps to direct each hair into the overall perfect shape that lasts all day.
Buy at Sephora $22
Bite Beauty Luminous Crème Lipstick Duo
I threw this double-ended lipstick into my Sephora cart on a whim, but this has ended up being one of my favorite lipstick purchases in a long time. Both colors get my endless compliments and the staying power has been impressive. One word of caution, the pigment seems to have a bit of a staining effect as a tint lingers even after I've wiped my mouth. It usually takes makeup remover to fully get rid of it. This was an unexpected, but happy side effect in my opinion.
Buy at Sephora $12
Julep 'Double Step' Foot Treatment
Now that I'm pregnant, I've been wearing flats more often than I have in several years. I don't know if it's like this for anyone else, but flats tend to rub me raw no matter how broken in they are. I used to carry bandaids with me whenever donning flats, but since Double Step was added to my life, I've been able to diminish this problem simply by applying a little of this peppermint-scented product at the friction points.
Buy at Nordstrom $22
MAC Technakohl Liner in Auto-De-Blu
In my last post, I briefly mentioned how I've been turned on to blue eyeliner. This is that liner. I always love a twist up liner so I don't have to wonder where in the world my pencil sharpener has gotten to now. The product itself is everything you'd expect from MAC as far as quality and it doesn't budge, even when I wear it to Zumba!
Buy at Nordstrom $16