In preparation for a night out with the girls, I tried on a lot of outfits. I had settled on this outfit.
The white buttoned top is from angiehearts.net. The black skirt, the maroon tights and shoes are all from Target.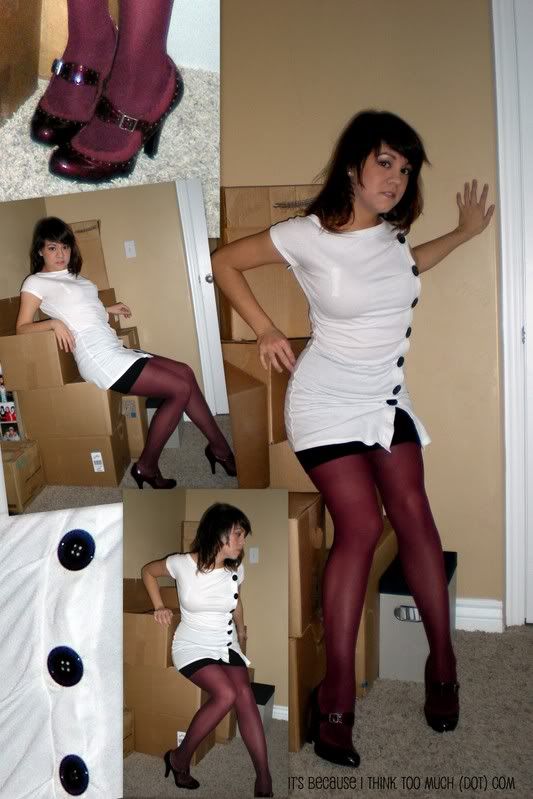 As you will see in posts to come, I changed my mind about the outfit last minute...